Equipment Screens are designed to hide unwanted views and to add security to items like mechanical systems, HVAC equipment, trash enclosures, parking garages among other things. Since they're often louvered screens, they successfully hide items while allowing airflow to the areas or systems that they hide.
An equipment screen can be something added to the building to enhance aesthetics, or to make an architectural statement. It could also be used to display prominent signage. The screens also add extra security to the screened area without limiting access.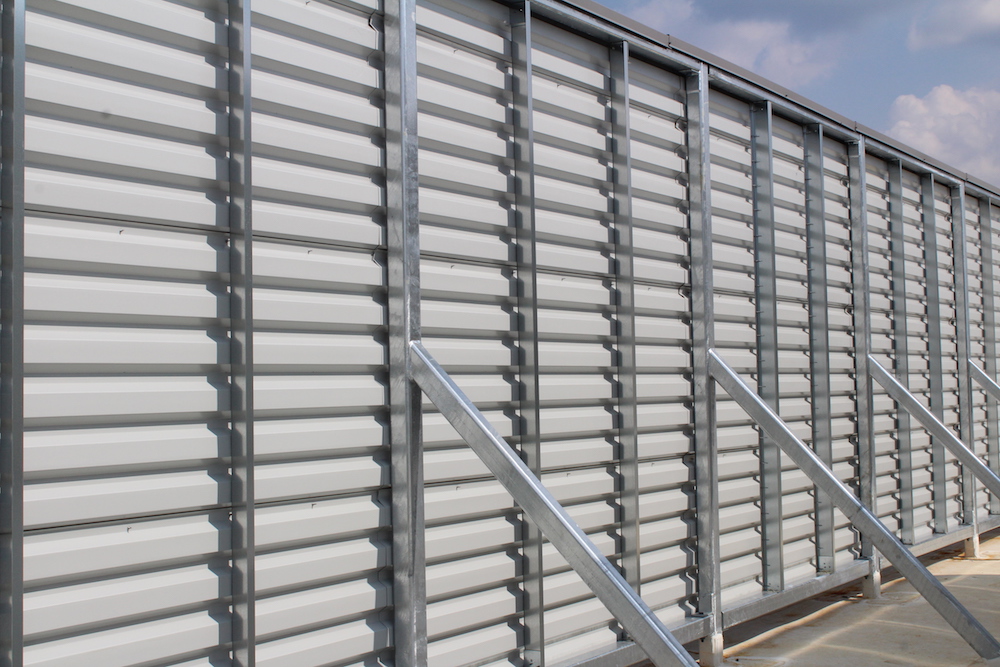 Talk to a Roofing Specialist
Please reach out to us with any roofing questions, we would be happy to help! Fill out the form and a roofing specialist will be in touch to provide solutions to your roofing needs.